Fleet and Commercial Vehicles
Shamrock Auto Care - Commercial Vehicle Repair & Maintenance Service - Monroe NC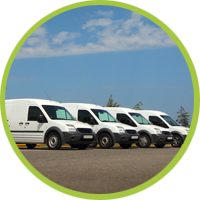 Hours of Operations:
Monday - Friday: 8am - 5pm
Saturday - Sunday: Closed

What is the scope of the services offered?
Shamrock Auto Care is a full service auto shop, meaning we offer support to a wide range of vehicles from personal cars to commercial fleets. We strive to offer services that are fast, efficient, and inexpensive. We understand that auto maintenance is an inconvenience to your business so our innovative team makes an effort to work quickly to help you keep your fleet running smooth and efficient.
What services are offered?
Shamrock Auto Care offers a variety of services for fleet and commercial driving. We provide a quick diagnosis of repairs for all makes and models. Some of the most common services we offer are:​
Lift Gate Repair
Engine Repairs